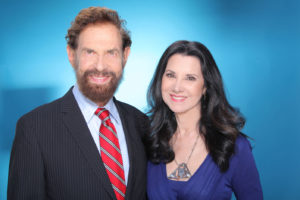 Dr. Marvin Portner
One of my earliest memories, when I was about 2 years old, is of putting my hands on someone's knee and feeling pain in my knee as their pain diminished. This first experience as a healer inspired my fascination with the human body and its energy systems.
Once I finished my training medical training, I served an officer in the Navy where I realized that when at sea, my breathing was easy and free of congestion. On land, however, my nose was always stuffy and my chest often felt congested. This recognition of the role of allergies and of the immune systems response to allergies became an important motivator in my pursuing additional residency training in Allergy and Immunology. As the saying goes: "Healer, heal thyself." Thus, my mission in my medical career has been to facilitate the health and well being of my patients so they remain healthy and achieve the highest level of health possible for them.
After becoming Board Certified in both Allergy and Internal Medicine, I went into private practice in Century City and Newhall where I ran a hospital. Practicing medicine in traditional medical settings and seeing patient after patient was not gratifying to me. I wanted to know my patients, facilitate their health, and minimize their medical expenses. Thus, I developed a protocol for home allergy care that changed my practice and moved me in the direction of integrated, holistic medical care.
In 1978, I no longer wanted to practice traditional medicine in a traditional medical setting. I left my medical practice, giving it to my practice partner, and went to India to meditate and delve more deeply into the spiritual components of healing and health.
In India I met my soul mate, Eleanor Haspel-Portner, Ph.D. who had been guided to travel to India. Although we knew many of the same people and were involved in healing work, we had never met in California, despite living a mile from each other. Since our meeting on August 14, 1978, we have remained life partners, and legally married in 1979. Eleanor encouraged me to pursue my medical practice in ways that honor myself, my patients.
My practice is unique in that I do not have a large office staff; I prefer to relate directly to my patients and to spend time doing a thorough history and physical so I can collaborate with them in their medical care.
To Make an Appointment or find out more CALL or TEXT: (310) 266-3050 or email: mportner@portnermedical.com.
Eleanor Haspel-Portner, Ph.D.
One of my earliest memories from infancy is of seeing auras around people, responding to their energy, and recognizing that they did not understand what I was responding to. Thus, I learned to respond to people in accord with their level of perception and understanding, and I resolved that I would become a professional so I could expand understanding of other dimensions of consciousness while using my gifts to help others. My doctoral degree from the University of Chicago and my license as a clinical psychologist allowed me to delve into the fields that inspire me, while helping other sensitive individuals trust their perceptions and evolve in their relationships so they feel supported and reach their fullest potential, achieving goals they set for themselves and their life.
In the course of my life, I took several courageous steps that honored my evolving consciousness including moving to California with my children, going to India, where I met my soul mate, and husband, Marvin. We both designed our practices so they honor the integrity of ourselves and those who entrust us with the care. We believe that in order to practice good medicine, we must live in accord with how we tell others they can live.
To Make an Appointment or find out more CALL: (310) 230-7787 or email: ehp@portnermedical.com.